Nicki Minaj's natural beauty is taking over the internet, and her fans are totally hair for it. The rapper this week posted a series of videos of herself with little to no makeup and clips of her long, natural hair.
In the first video, Minaj is seen posing with a pulled back ponytail and laid edges. She also posted several videos of her hairstylist combing, smoothing and straightening her mid-back length hair with a brush and blowdryer.
"I'm L Long hair don't care," the "Feeling Myself" rapper wrote in a caption alongside the carousel of images.
Since posting, Minaj's videos and photos have racked up more than 1 million likes and truckloads of comments from her fans. TV host and actress La La Anthony commented on the post with several heart-eye emojis, saying Minaj was "fresh face looking." Another Instagram user chimed in, saying, "I'm sorry but this is infinitely more beautiful than your wigs," referencing the colorful hair and blonde wigs the rapper typically sports.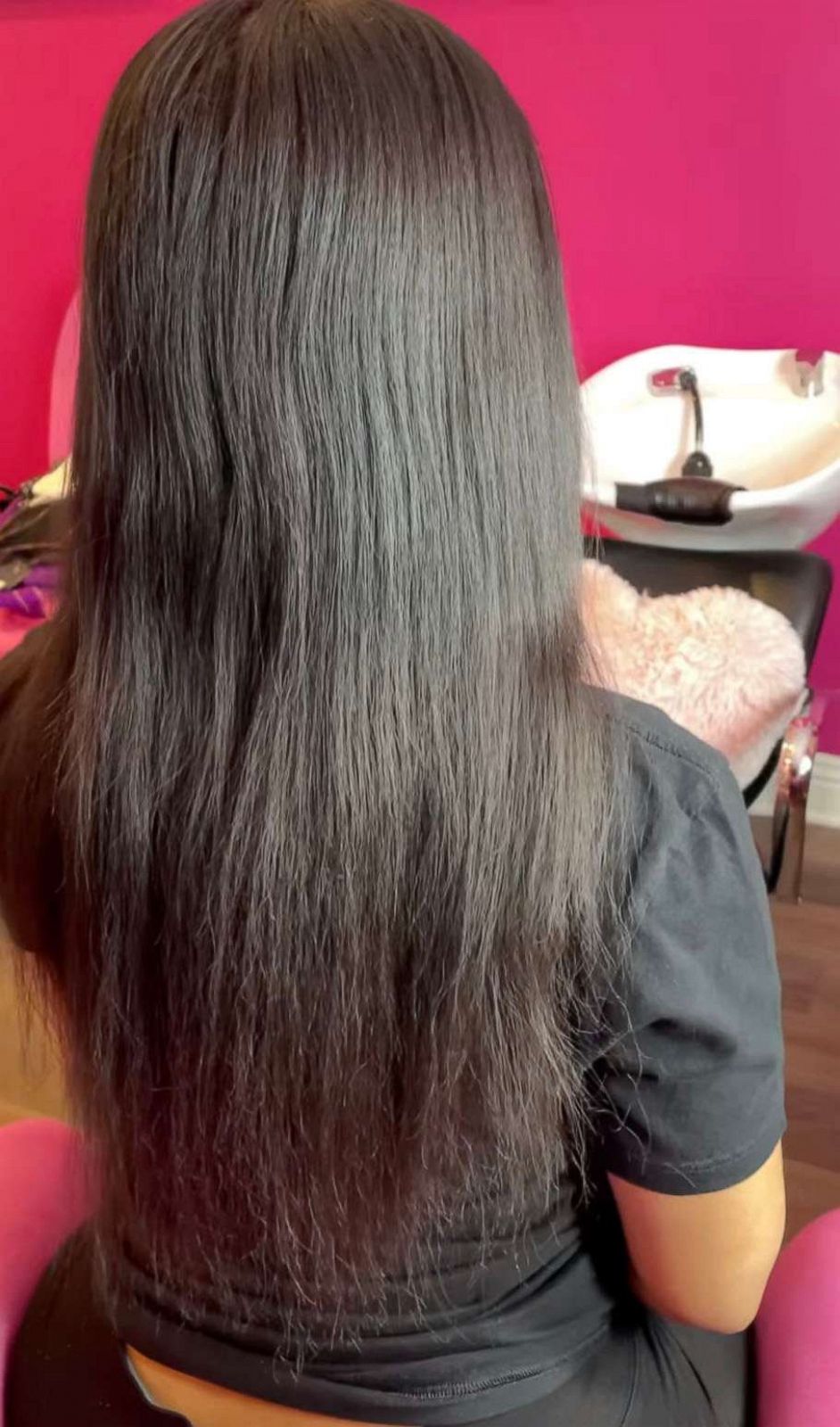 Minaj later followed up with another video, giving everyone a better look at her natural strands. In the video, someone can be overheard saying "no tracks, no wig." 
Minaj's second post also addressed criticism from users who claimed her original videos were not a truthful representation of her natural hair.
"If you wanna know how thick my hair is go ask the ppl who do it how long it takes to straighten it out," she wrote in the caption. "We all have diff texture follicles." Minaj made headlines in 2014 for a similar post, after she shared an image of herself holding up a ponytail full of her natural hair with the caption, "No perm. No extensions."
Source: Good Morning America
-Ozan | Nicki-Minaj.org