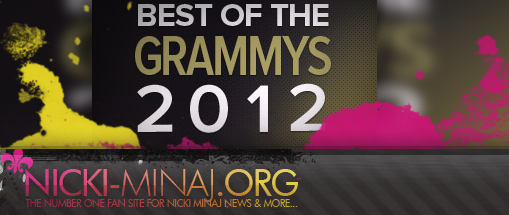 – On the Android Market in the Music section Nicki Minaj is on the great grammy tracks you can buy it separably
here
for $0.59 or even the whole grammy best tracks.
Super Bass
NICKI MINAJ EXPLICIT 3:19
Rachel Devitt wrote:

Regardless of whether you agree with the National Academy of Recording Arts and Sciences' decisions, one thing that can't be denied: from nominations to the big night, the Grammys present a dazzling musical spectrum every year. The 2012 awards are no different: Adele, Mumford & Sons, Bruno Mars—and those are just the Record of the Year prospects! Explore the Grammys' full range and expansive reach with our playlist of the best its honorees have to offer. You'll find all sorts of new treasures to add to your Google Music Library, from Jay and 'Ye to Tony and Gaga, from jazz luminary Sonny Rollins to reggae scion Stephen Marley.
Related Links;
Buy Here